Ready to Run Machinery Maintenance and Consultancy Services Pty Ltd, was created with the aim of supporting the Agricultural Industry of the Central Highlands, in its need to see Farmer's equipment maintained and prepared prior to the start of each major season be it planting, spraying, or harvesting.
Click here to read more
Over the past 30 years Lindsay has been dedicated to the Agricultural Industry of the Central Highlands region.
With beginnings as a son of a progressive grain farmer extended on to employment on grain and cattle properties and then onto the completion of a trade as a Diesel Fitter.  This was followed by many years of employment with local Agricultural Machinery Dealerships.
A 13 year role as Service Manager in a well recognised Dealership saw Lindsay take up the designation of GPS Precision Farming Specialist. In both capacities he established many relationships with valued clientele.
In later years his involvement with the same company extended to a Sales role, whilst continuing to be a resource and support person in areas of Service expertise.
As time progressed, Lindsay noticed the increasing and demanding time constraints upon farmers and graziers together with the difficulties found in attracting and retaining adequately trained staff.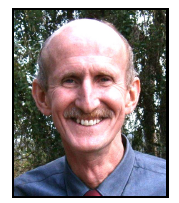 These factors have led to difficulties in having equipment  adequately  prepared  and maintained in readiness for the season to come.
In recognition of this coupled with his years of experience, In August 2011 Lindsay moved to establish 'READY TO RUN Machinery Maintenance and Consultancy Services' providing a support service to help meet these ever increasing needs.
It is the Ready to Run charter to adequately and efficiently prepare your farm machinery and equipment for each forthcoming season and have it Ready to Run when you are!